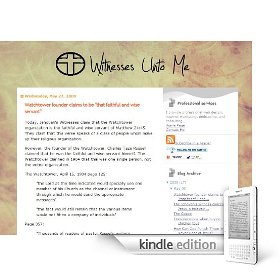 When you are on the go, it is hard not to stop and wonder if there is something new in your news reader from my blog… Now you do not have to wonder any more. Subscribe on your kindle.
Since I do not have a Kindle, the first person to subscribe on a Kindle, take a picture, and post it the comments wins RC
Sproul's
Chosen By God lectures on DVD (watched once my yours truly). There is a
14 day free trial of the blog subscription
available from amazon, so it will not cost you anything to win these DVDs.