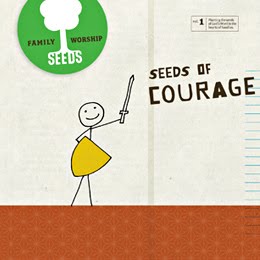 Be sure to read the review of Seeds Family Worship. After you read the review, come back here and leave a comment. A random comment here on this post will win a free copy of the first Volume, Seeds of Courage. Be sure to make sure you leave a way for me to contact you in case you win.
You can also win by
retweeting
: Retweeet to win a Free CD from Seeds Family Worship!
http://cot.ag/9vcKqo
The winner will be announced on Monday, April 12th. Enter no later than this coming Lord's Day.
Thanks to the Seeds Team for providing the CD for a prize.