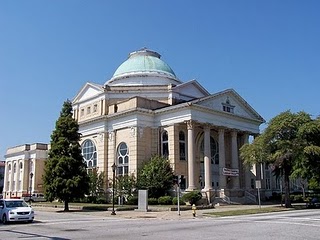 After searching fruitlessly for a copy online, I have obtained the proceedings of the 1845 SBC meeting off microfilm from the Southern Baptist Historical Library & Archives then scanned them to a PDF document.
I have not done much with them yet. I am posting them now in hopes that others would join me in a couple projects. I would like to see this document OCRed/transcribed and formatted as HTML. I would also like to get a spreadsheet started with every messenger present, the church they represented, and the confessional statement held by their church in 1845.
If you want to work on either of these projects, or just want to read the proceedings of the first SBC meeting for your edification,
download the PDF here
.