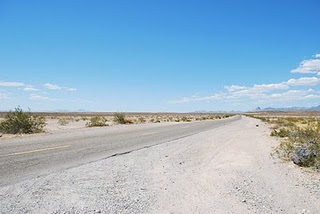 Our community has no supermarket or coffee shop. The general store will sell you a loaf of bread for five dollars if you forgot to pick one up when you were in town. "In town" can mean a few different cities, but you are going to drive about 30 minutes to get to your closest Wal-Mart.
A coffee drinking pastor led me to the Lord after meeting me in a small coffee shop. So, my first instinct is to go hang out at a coffee shop and share the Gospel with people there. I've done that, but it is hard to make disciples when you are 30 minutes from home. Maybe a convert, but you need to direct them to a local church for discipleship. Yes, this is part of the great commission too, but I really want to reach my community. I want to see my local church grow. I want to reach my Judea until God takes me to Samaria or the ends of the Earth.
I've been influenced by Way of The Master, so I am eager to drive into the city and witness on a busy street, like Ray Comfort does it. I do this at times and am encouraged by opportunities to share with people. But, it just does not work where nobody walks down the street. It has been 120 degrees for days in a row, people just don't walk around in this heat, even if there was a place to go.
We have done door to door evangelism, and we have seen some fruit come of it, but often people move 30 minutes from the market to be left alone.
I've been praying and thinking, and I have a plan. Our little community has a post office. We do not get mail delivered to our houses, so everyone in town has to go to the post office. If you have a package waiting and you work Monday to Friday, you have one chance to get your package, 11am to noon on Saturday. A majority of the community is retired, but I am hopeful they too come during this hour when the window is open.
This Saturday, you will find my wife and I with two other church members in front of the post office with a bucket of ice cold bottles of water and a stack of living water (The Gospel of John) from 11am to noon. Please pray that people will come during this hour and that many will read the Gospel and respond with faith and repentance. Please pray that doors are opened for one to one conversations where the Gospel can and is shared. Please pray that the postmaster does not run us off.
I appreciate your prayers for our community. If you have ideas on making disciples in this type of community, I'd love to hear them in the comments.