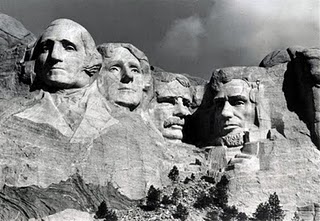 The United States Court of Appeals, District of Columbia Circuit ruled on August 6th that the Department of Interior cannot require permits for free speech in national parks. This case began in 2007 when:
Appellant Michael Boardley and some associates attempted to distribute free tracts discussing the Gospel of Jesus Christ within a "free speech area" of Mount Rushmore National Memorial. A park ranger stopped them because they lacked a permit. Boardley returned home, requested a permit by phone, but never received a permit or an application. He then filed this action, seeking a declaration that the NPS regulations are unconstitutional and violative of the Religious Freedom Restoration Act (RFRA), 42 U.S.C. § 2000bb-1, on their face and as applied to him. Shortly thereafter, he received the permit he had requested.
Boardley v. U.S. Dep't of Interior

, 09-5176, 2010 WL 3063308 (D.C. Cir. Aug. 6, 2010)
The court initially found part of the permitting laws to be constitutional while upholding part. However, free speech won a victory on August 6th when the
entire law
was ruled unconstitutional.
Feel free to proclaim the Gospel in your local national parks.