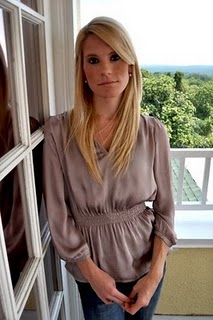 Jennifer Keeton began her practicum work at Augusta Christian School, but was barred from attending the accompanying class which met Wednesday, August 18th for the first time. Judge Randall Hall didn't rush to any conclusions following the hearing on August 11th, waiting over a week to issue his 28 page ruling denying Keeton's preliminary injunction yesterday, Friday, August 20th.
Keeton can still win her case against Augusta State University, but in the meantime, the school is free to expel her. The law requires a substantial likelihood that the case will be won in order to issue a preliminary injunction. Judge Hall said Keeton "failed to clearly establish her high burden of persuasion of a 'substantial likelihood' of success on the merits of her case."
Jennifer Keeton is enrolled in ASU's Counselor Education masters degree program with the goal of becoming a school counselor. She has voiced her Biblical based view on homosexuality in classes, in papers, and outside the classroom to other students. ASU believes that Keeton's view on homosexuality prevents her from being an ethical counselor. During the hearing, ASU professors testified that they did not require Keeton to change her religious views in order to successfully complete the program. Dr. Schenck, assistant professor, told Miss Keeton in an email "This is the unethical part—applying your own personal beliefs and values on other people and not truly accepting that others can have different beliefs and values that are equally valid as your own." The question left in the air, is can a Christian remain a Christian and accept other religious beliefs to be equally valid?