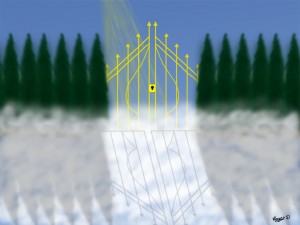 We know heaven is real, but is the book and movie having that name real? Here are some helpful resources to help you answer this question. The short answer: No. These resources provide the longer answer and will address other near death experience accounts and similar afterlife books such as 90 Minutes in Heaven and 23 Minutes in Hell.
David Platt addresses the issue in less than five minutes in this YouTube video:
Hank Hanegraaff wrote an article titled Heaven Is Real, but Heaven Is for Real Is Really Not.
Tim Challies reviewed the book back in 2011. Challies very firmly says "either the boy (and/or his parents) is a liar or he genuinely believes he experienced something that he did not actually experience."
The place most often referred to as Heaven is really an intermediate place. If you die before Christ returns, you will be in an intermediate place until Christ returns. The ultimate place where the Church will spent eternity is the new heavens and new earth. I recommend reading the chapter on the Intermediate State in Louis Berkhof's systematic theology if you want to know more. Most importantly, turn to the pages of your Bible for answers.
Image copyright xliDark, used under creative Commons License.